Singapore, 24 January 2022 – Starting the year on a heartwarming note, CDL's employee volunteer programme, City Sunshine Club (CSC), took part in the North West Community Development Council's annual distribution drive over the weekend. Part of the WeCare @ North West - Service Weeks initiative, festive packs were distributed to about 300 households living in public rental units in Limbang.
CDL has been a corporate partner of NWCDC's outreach for the past decade and CSC volunteers have been befriending the residents of Limbang since 2015.
This year, apart from supporting the festive packs distribution, CDL also provided home improvement items to meet pressing daily needs, including rice cookers, standing fans and other furniture items to nine selected households.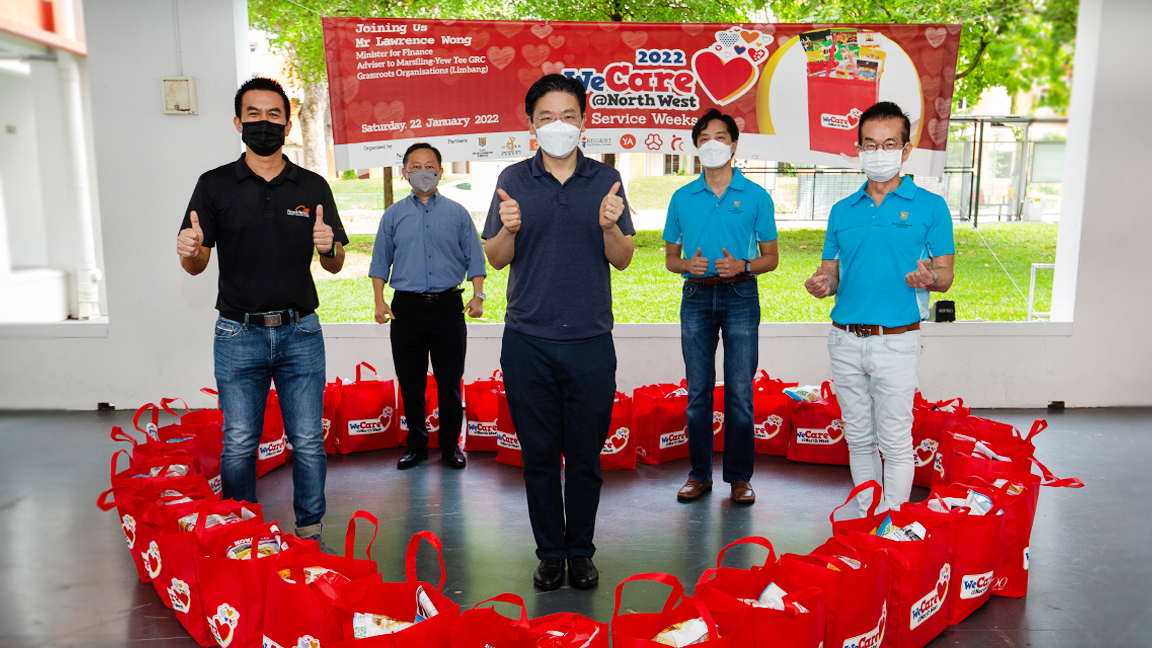 CSC is part of CDL's culture of giving back to society. Many CDL employees look forward to returning the serving the needy residents in new and creative ways. In fact, the enthusiasm shown by CDL employees to volunteer for this distribution event has been overwhelming – within an hour of putting up the event on the intranet, a long waiting list had formed.

Mr Chia Ngiang Hong, CDL Group General Manager, said, "Through the City Sunshine Club campaigns, we hope to inspire and motivate our employees to engage in active volunteerism and join us in contributing to meaningful causes. We are humbled by the fulfilling opportunity during Service Weeks to interact with the Limbang community and bring cheer to the many low-income families during this festive season. CDL's long-standing partnership with NWCDC for distribution events kickstarted in 2016 and since then, CDL employees have reached out to the needy families with the contribution and distribution of essential items every year."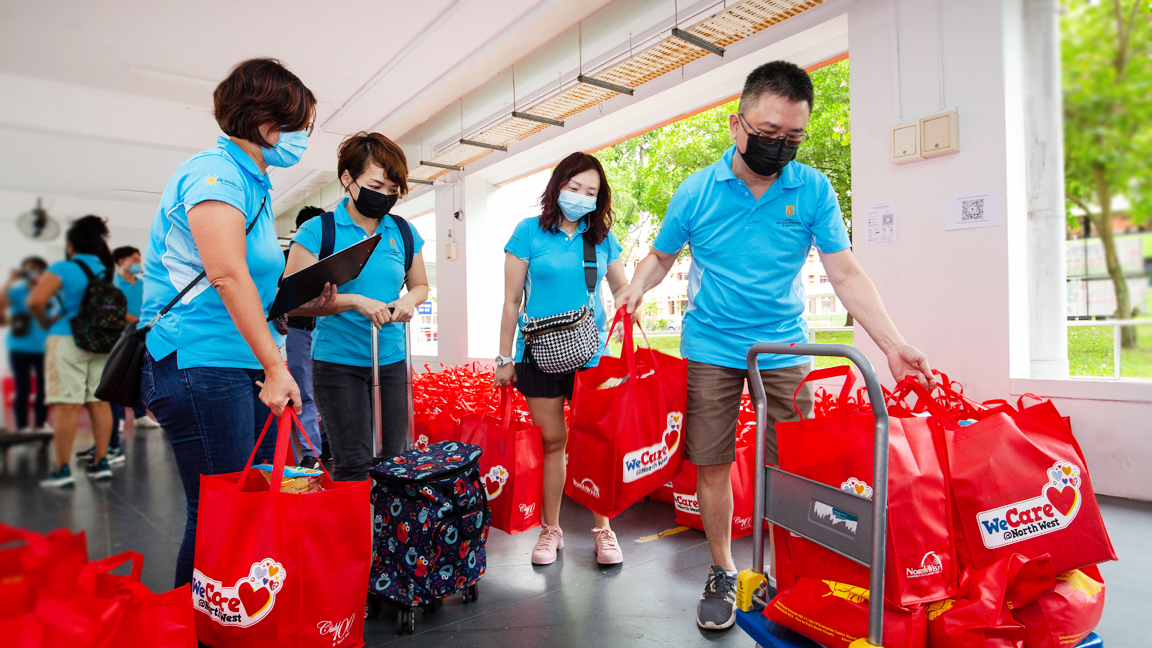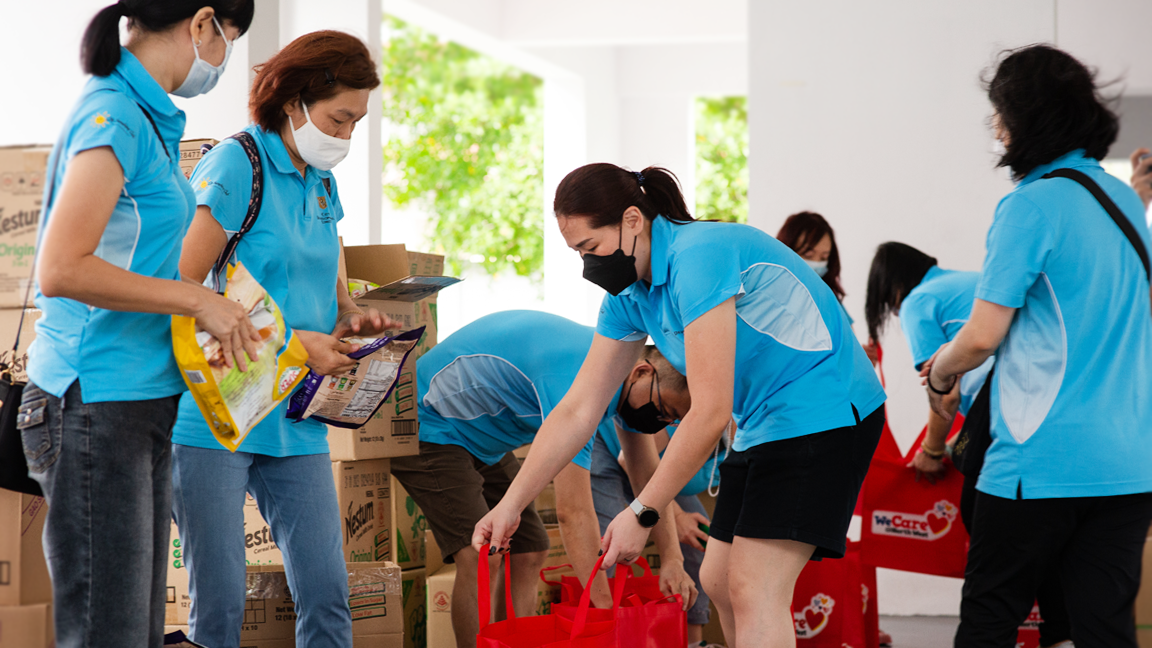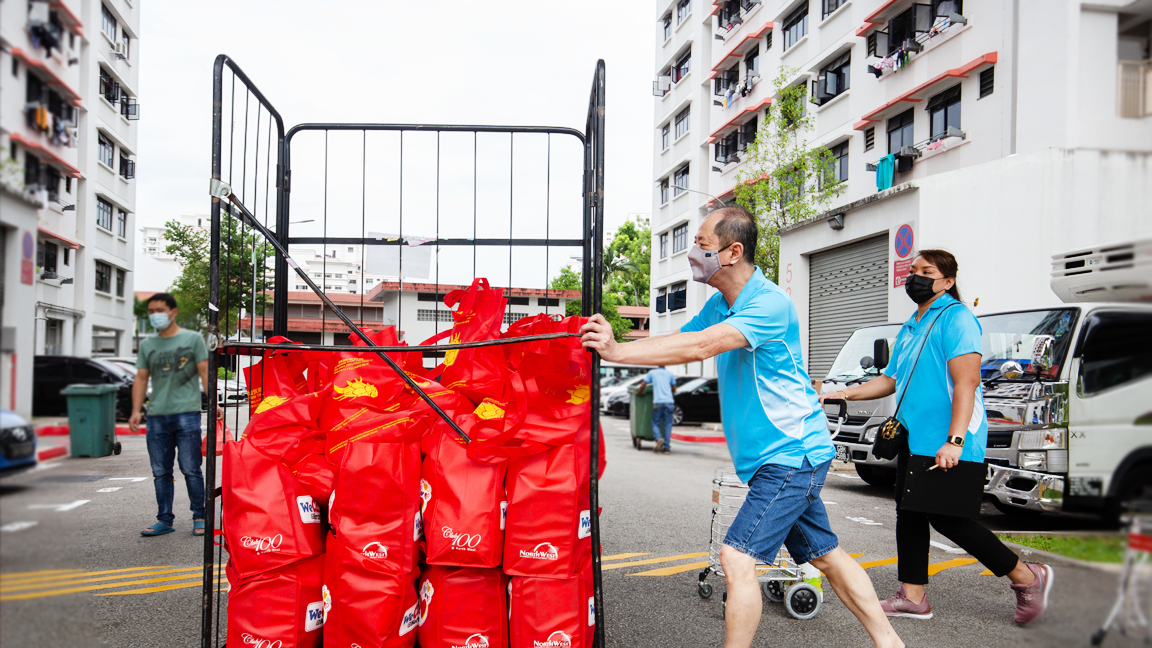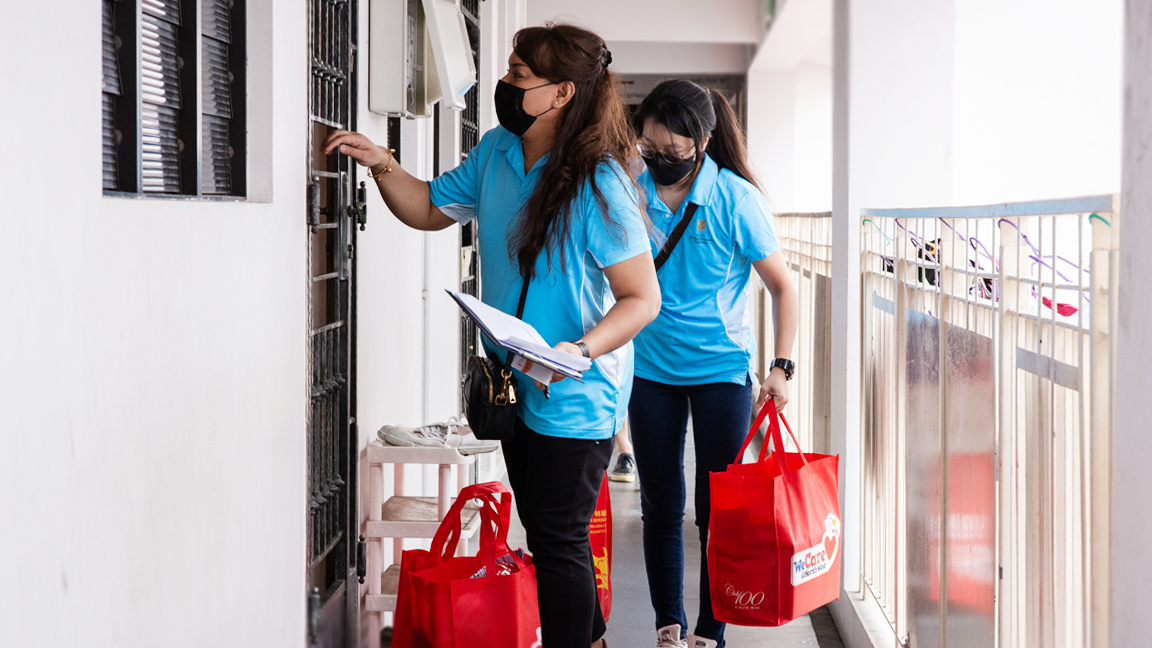 Joining the distribution exercise on Saturday, 22 January, was Finance Minister Mr Lawrence Wong, also MP for Marsiling-Yew Tee GRC.

He said, "WeCare @ North West – Service Weeks has become a regular feature in our Limbang community outreach. I'm heartened to see the CDC and CDL come together in contributing resources to provide more support to the vulnerable residents. Their regular contribution over the years have forged a strong bond with our residents, who look forward to their presence every year."
"We think it's something very meaningful, particularly during this pandemic when so many residents are going through difficult times. So over the past few years, we've been stepping up our efforts, whether it's through grocery distribution or providing financial assistance to needy residents, but it does make a difference when there is a human touch."
In December 2021, CDL also championed two meaningful initiatives, a Grant-A-Wish programme to fulfil festive wishes of children living in Limbang, as well as a Gift-A-Voucher initiative to encourage donations of S$20 supermarket vouchers for all residents of rental units in Limbang.