Singapore, 20 September 2021 – Oldie but goldie '90s sitcom F.R.I.E.N.D.S aired a reunion special earlier this year which filled fans with much memories and emotions, proving that good TV shows can stand the test of time. Local fans who couldn't get enough can now relive the good times that characters Ross, Rachel, Chandler, Monica, Phoebe and Joey had at their iconic café Central Perk, right in Singapore. In fact, it looks almost identical to the gang's daily hangout spot!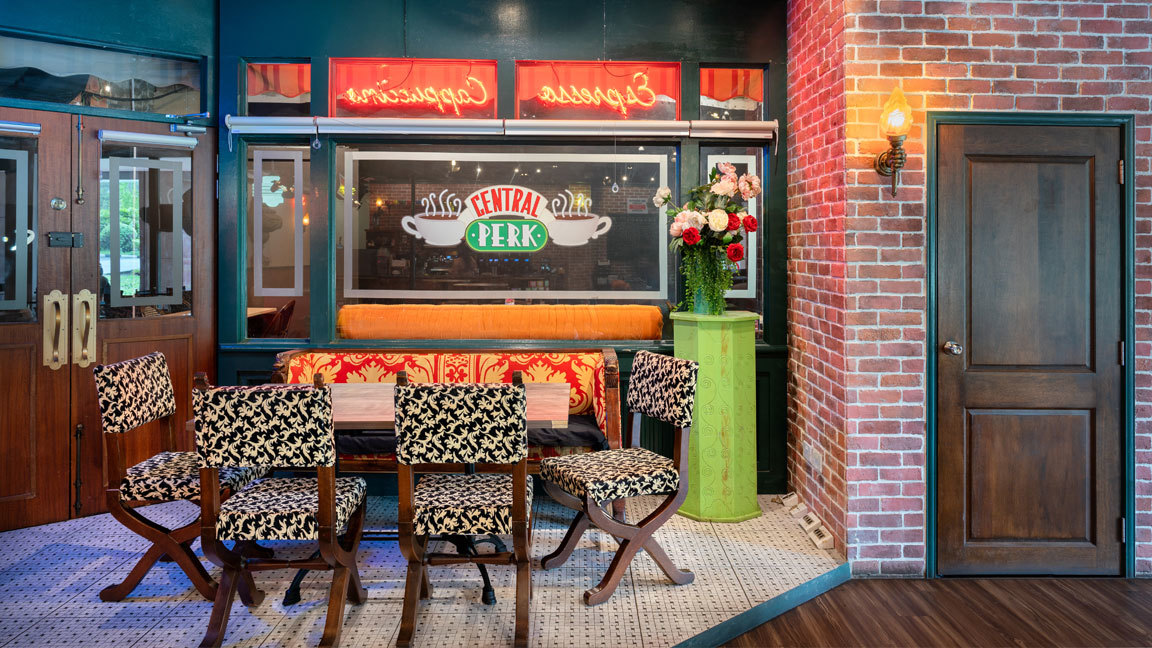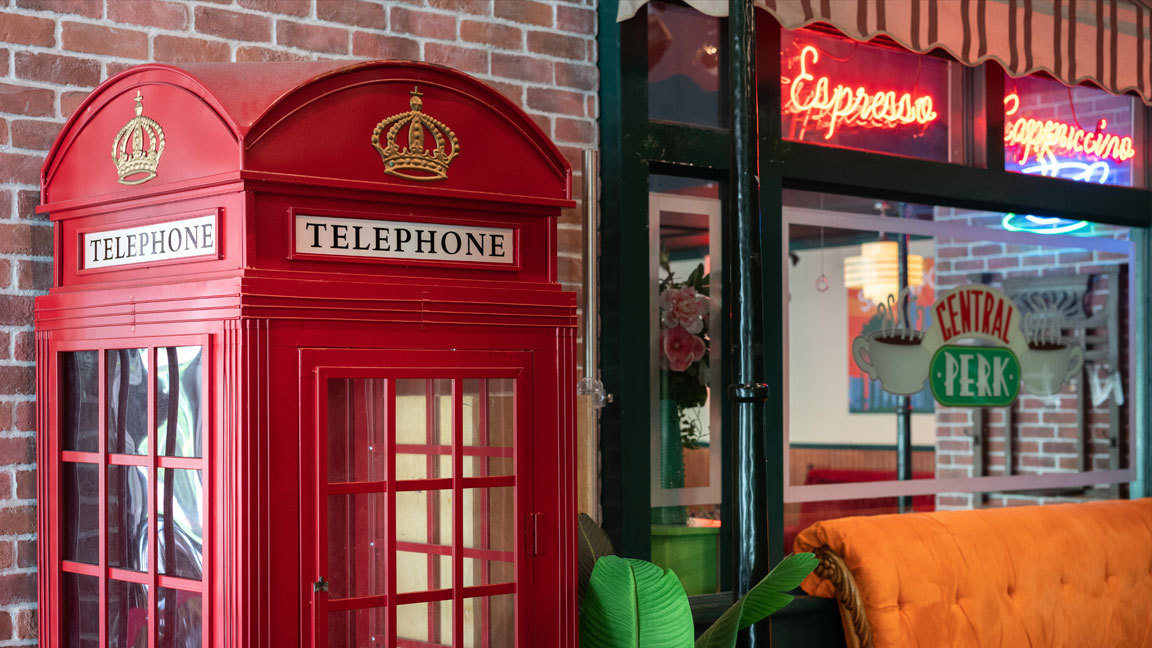 Aptly located at Central Mall, the café is a major #throwback to the popular 90's sitcom. We spotted lifelike props, vintage furniture and identical replicas at every corner, all hidden gems waiting to be discovered within the cafe.
Try to identify these nostalgic replicas: the iconic coffee bar at Central Perk, Monica's (fully-stocked) kitchen, Rachel's runaway wedding dress, and the Ms. Pac-Man arcade game Phoebe gave to Monica and Chandler as a wedding gift.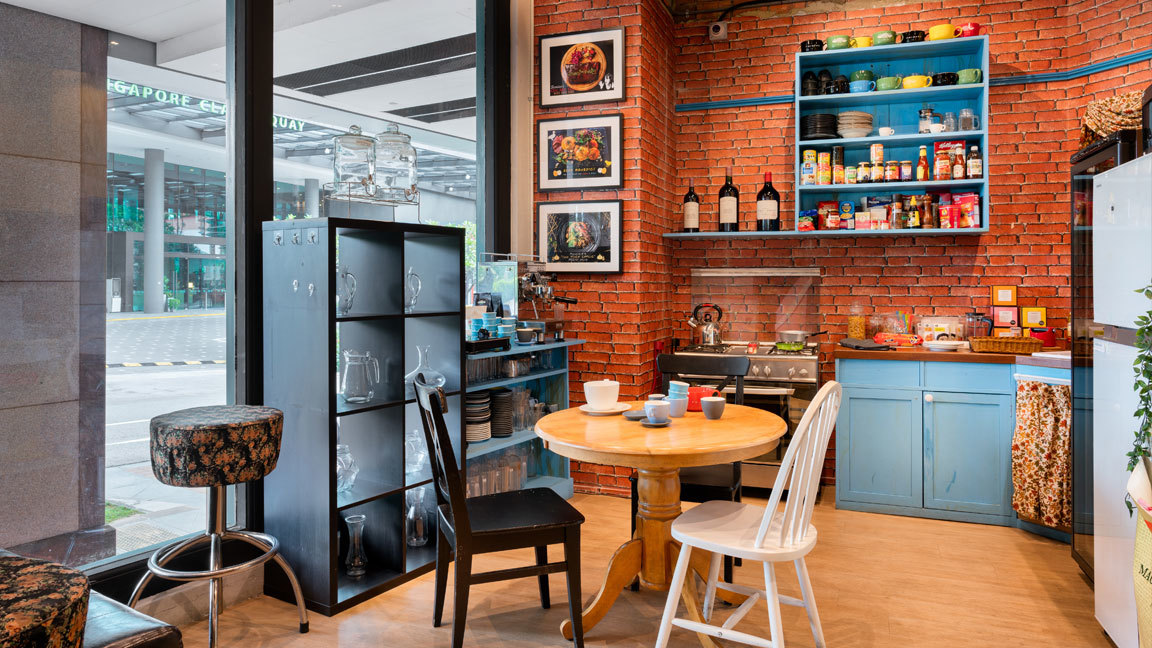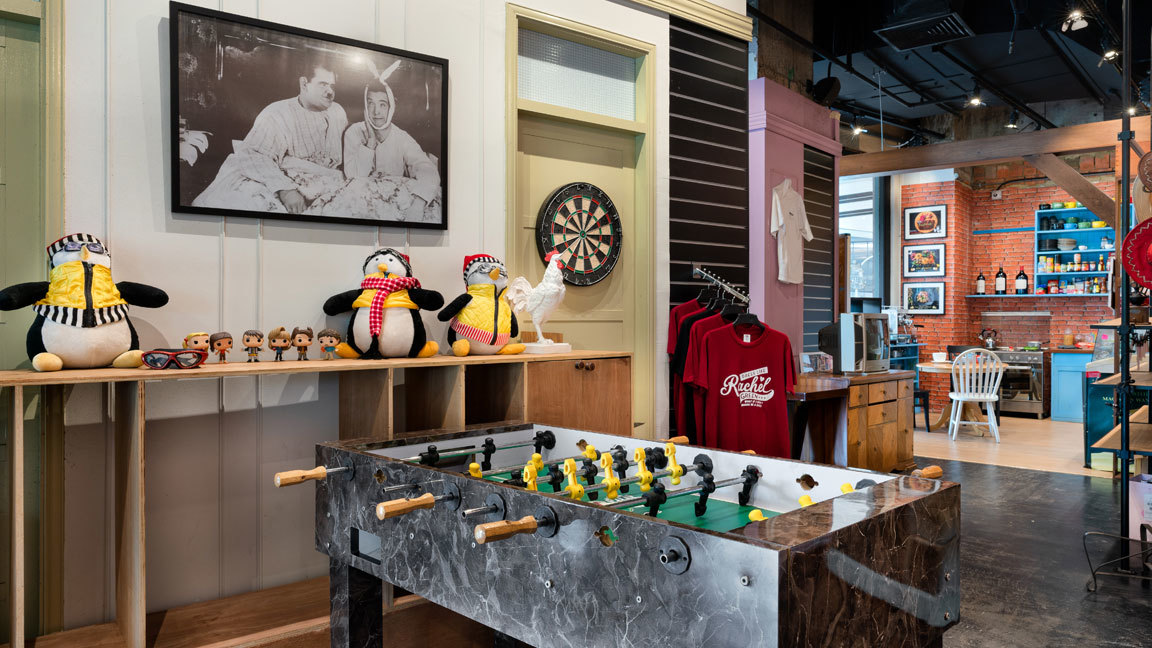 The centrepiece is a replica of the trademark orange couch the characters sit on pretty much every episode. Situated at the centre of the restaurant, it is perfect for an Insta-worthy shot with your friends and re-enacting your favourite scenes from the show. Plus, there are many other areas around the cafe that serve as great backdrops for photos too!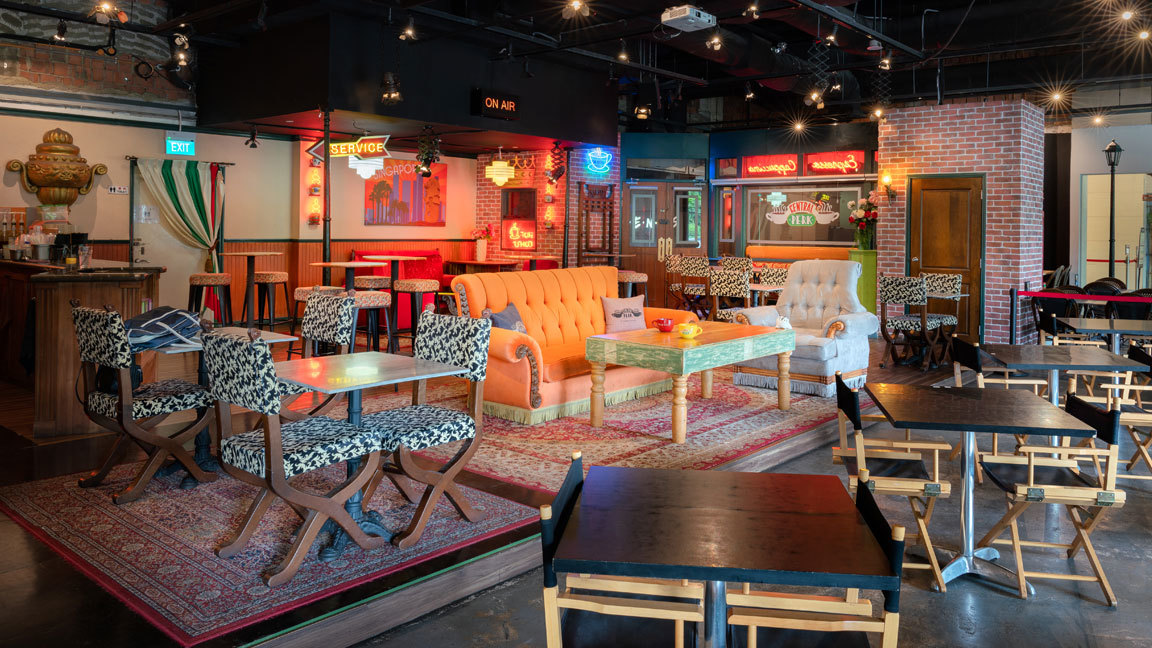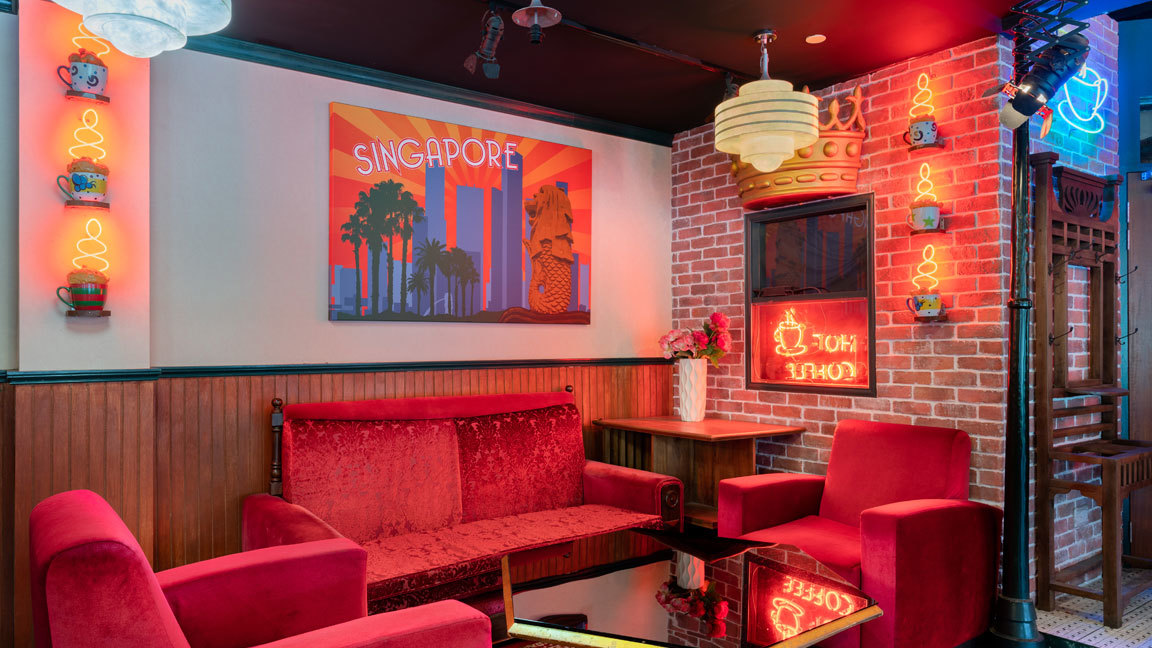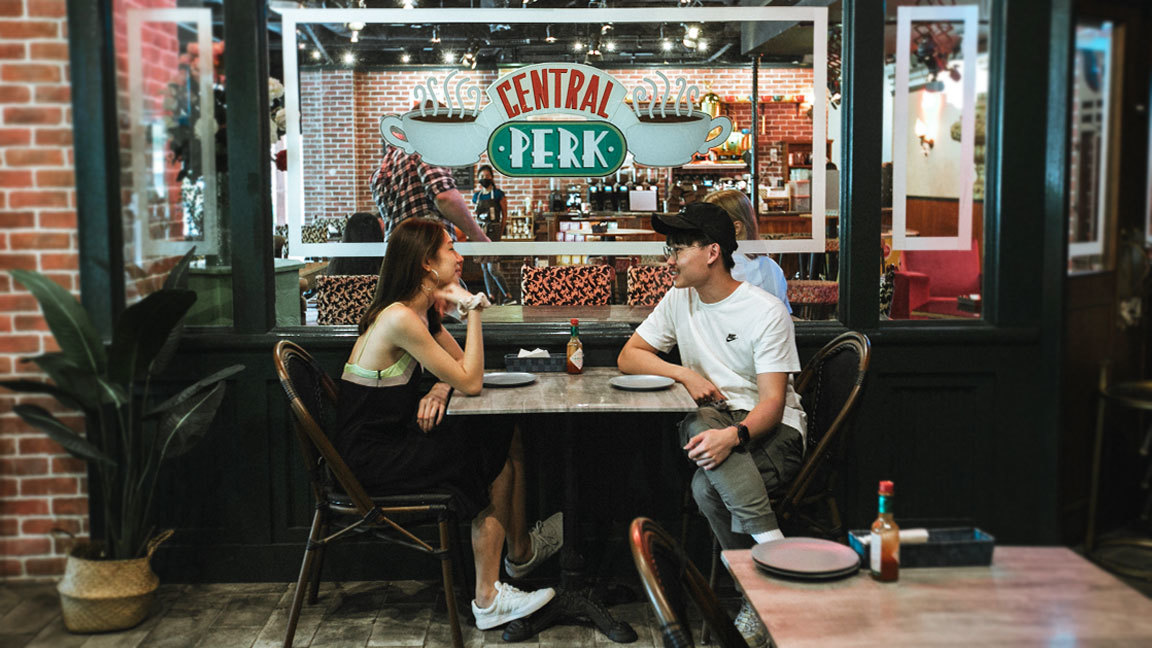 Pro-tip: Make a reservation early if you want a specific seat in the restaurant, as the more photogenic spots are usually occupied. Note that the orange couch is for photo-taking purposes only.
Even the food options are quirky references to episodes from the show, like Joey's "You're My Everest", Phoebe's "I Can't Eat Meat" Steak, Chandler's Righteous Mac & Cheese and Ross' Banana Split. The café generally serves heartier dishes, ranging from sandwiches to pasta and seafood dishes.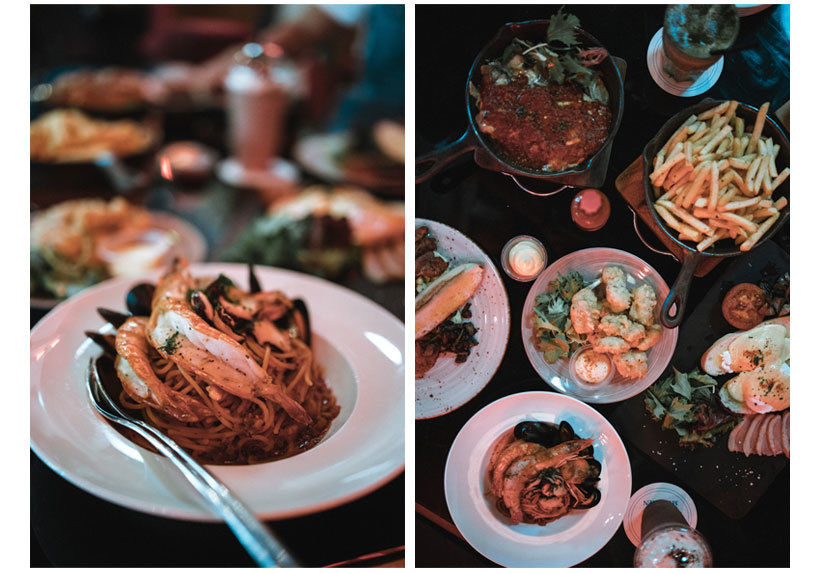 We particularly enjoyed Joey's Ride Along Sandwich, which was a scrumptious meatball sandwich accompanied with a side of fries and salad, and Garlicky French Fries, which were delectably fragrant and perfect for sharing in a group. We also liked Monica's Marinara, a tomato-based seafood dish served with fresh prawns, scallops, octopus, and mussels.
For drinks, Central Perk offers six different coffee blends, each representative of a character. For example, Chandler Bing is a "witty, complex, perfectly balanced blend", while Rachel Green is the "sweetheart of the six" with an "earl grey-like smoothness".
The café also serves "Friendspuccinos", which are, as the name suggests, frappes named after each character. We loved Ross Geller, which was a perfect blend of dark chocolate, oreo and ice cream that paired nicely with our hearty mains, as well as Joey Tribbiani, a delicious cream cheese, chocolate ice cream and vanilla drink.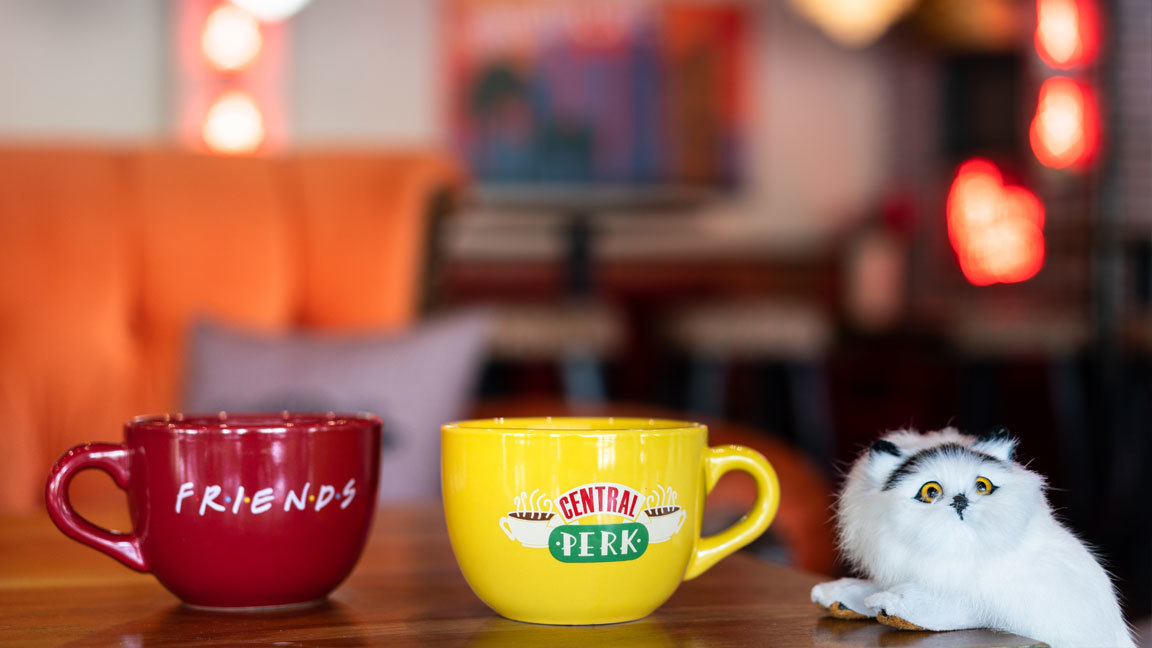 For the uninitiated, Central Perk is fun, themed café with a cosy ambience that is a blast from the past. For fans of the show, it is a dream come true. With its identical recreation of the set, cool references to episodes, and unique menu, Central Perk is a must-visit for great conversations and one-of-a-kind experience.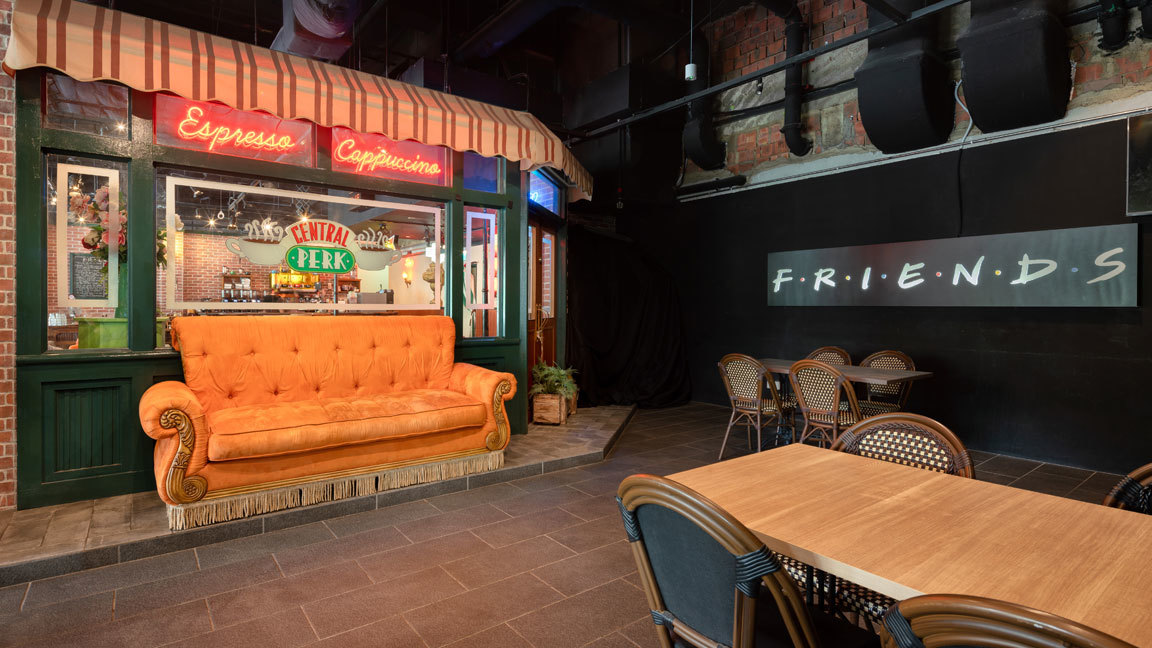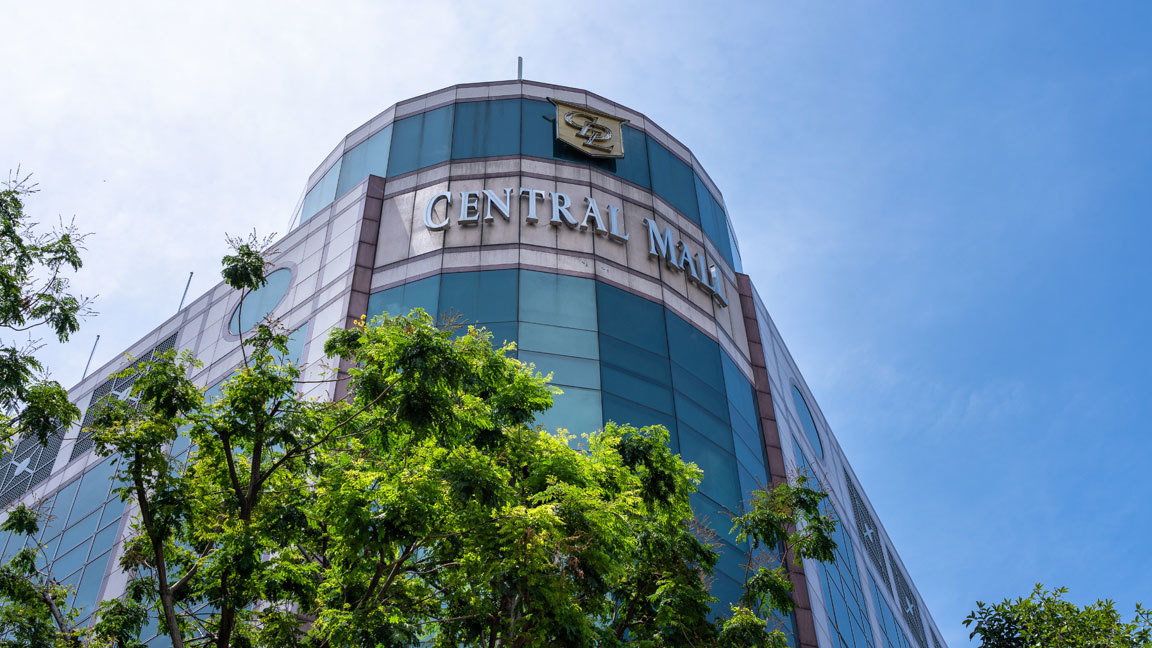 Address: #01-01 Central Mall, 1 Magazine Road, 059567
Opening hours: 11am-11pm, Mondays to Sundays (closed on Tuesdays)
Website: centralperk.sg