Singapore, 6 January 2023 - City Developments Limited (CDL) kickstarted its 60th Anniversary celebrations this evening with a Gatsby-themed dinner at Orchard Hotel Singapore. Over 500 staff, including representatives from CDL's overseas offices, subsidiaries, and associates, were dressed to a tee in shiny, shimmery, and swanky outfits.

Gracing the special occasion was CDL Executive Chairman Mr Kwek Leng Beng, his wife Mrs Cecilia Kwek, as well as CDL Board members.

Celebrating CDL's achievements, Mr Kwek expressed his pride at being closely involved in the company's growth journey since the late Hong Leong Group Founder, Mr Kwek Hong Png acquired a stake in CDL in 1969.

"Looking back at the past six decades, CDL has grown from a local residential developer to a global presence of 104 locations in 29 countries, with a wide portfolio of residential, hospitality, commercial, retail and office real estate, whilst continuing expanding. Very few Singapore companies can match our scale and global footprint," he noted. Mr Kwek added that in serving CDL over the past 60 years, he has upheld the fundamental principles of fairness and prudence, which he had observed from the late Founder. He also expressed his confidence in the commitment and support shown by all employees, which will enable CDL's continued growth as a successful, innovative and strong global company.

Mr Sherman Kwek, CDL Group Chief Executive Officer (CEO), also took to the stage to deliver his opening remarks. He recalled the humbling experience during CDL's Townhall in January 2022, where he spoke about the company's challenges over the past few years. He said, "We have battled through three years of living under the shadow of COVID-19, which majorly disrupted our operations and severely tested our mental resolve. We had to also deal with the fallout from a sizeable investment. But that's the amazing thing about the human spirit. Just when you think you can't deal with the pain and the stress, when you feel that the odds are too great to overcome, if you reach deep within, you will find the courage and determination to push on. And that's what everyone here has done. We have adapted to the new normal and emerged stronger."

He added, "Nothing will ever hit you as hard as life. And you will get knocked down at times. But what's important is that you don't stay down and you get back up again. That's what makes a true champion. And you have all proven yourselves to be champions."

He also reflected on the past 10 years since CDL's 50th anniversary celebration in 2013 and shared key accomplishments in line with the Group's GET (Growth, Enhancement and Transformation) strategy. He said, "Change is the only constant in life. Only by breaking out of our comfort zones and pushing ourselves to adapt and innovate will we remain relevant as the world evolves and changes at a rapid pace. In 2018, we rolled out a new organisational structure to tightly integrate and align CDL's core businesses and areas of responsibilities. We got rid of the silo mentality of separate departments and put in place the necessary structure to enhance operational efficiency and performance. The effects of this reorganisation have translated to quicker turnarounds for sales launches and a more holistic view of our investment property portfolio. To future-proof our business, innovation is another key lever. Only with creativity can we empower and enable business breakthroughs."

Looking ahead, the Group will continue to evolve and transform for the future under the guidance and counsel of the Executive Chairman and the Board of Directors, and with the firm support and commitment of all employees. "We may conceptualise the grandest plans and visions, but it is all of you that turn them into reality," he said.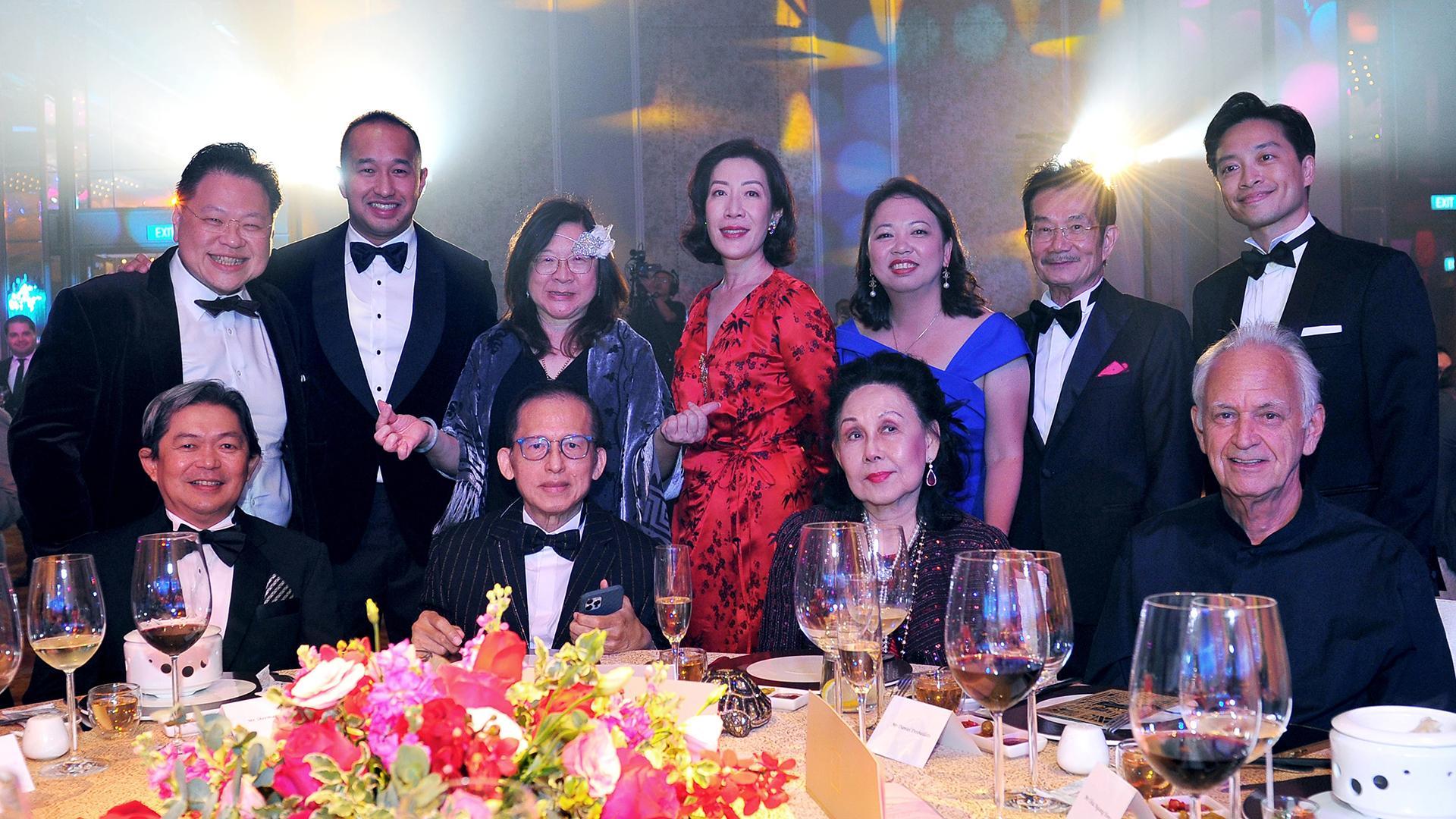 To celebrate the invaluable contributions of its people, CDL Group General Manager (GGM) Mr Chia Ngiang Hong was presented with a special recognition award for his steadfast dedication to CDL over the past 40 years.
Other highlights that evening included air sculpture dancers and LED butterfly kites during the opening act, the Long Service Awards presentation and exciting performances by a jazz band and a mentalist, as well as an impromptu rendition of Frank Sinatra all-time favourite "My Way".